// Dedicated IT Solutions for Specific Markets
Industries and Markets

Since few things in business change more quickly than the technology, who do you rely upon to support your work? With ContactPC IT Services in Denver, Colorado, you can always be sure that you will have access to support and the latest tools when you need them.
Expert I.T. Consulting and Technical Support For Your Law Firm
When you're looking for IT support services for your law firm, look no further than ContactPC. We understand the unique technological needs and challenges facing the legal industry.
We all rely on technology to keep our offices running smoothly. But something as seemingly minor as an Internet outage, a network issue or an e-mail problem can quickly deteriorate into a much larger issue, costing you both money and time.
ContactPC provides unparalleled technical consulting and network support to law firms of all sizes, from large international firms to small one-attorney offices. Whether we're in your office or providing help from a remote location, our goal always remains the same: to relieve you from the hassle of IT support, so you can concentrate on running your business.
Data protection and security for attorneys
With stricter federal and state government-enforced regulations, law firms today face an unprecedented amount of regulatory scrutiny — and steep repercussions if found in violation of one of these mandates.
ContactPC is adept at helping attorneys understand best practices for protecting sensitive client data throughout the firm. We have the experience and hands-on implementation skills to seamlessly integrate data security into your organization's technological practices.
Medical facilities have invested a significant number of resources into technology for the purpose of improved treatment and streamlined processes. With the strict legal requirements imposed on the medical industry, it is crucial that the technology used in a medical office runs flawlessly. Regardless of the size of your medical office, electronic patient data is at risk if your office is the victim of outages or cyber attacks.
For a busy medical practice, it is difficult, if not impossible, to handle all IT-related functions alone; a doctor's valuable time is much better served treating patients. The managed IT professionals at ContactPC are HIPAA experts; we offer a wide array of IT services that maximize efficiency, minimize cost and assure compliance.
// Healthcare IT Services
Medical practices and healthcare providers are prime targets for cyber criminals.
Trusted IT services are even more crucial for healthcare providers than for many other businesses due to strict HIPAA compliance requirements. ContactPC is a premier managed IT company that specializes in providing a wide array of technology services and support to the healthcare industry.  
Technology's role both in the practice of medicine and the operation of a medical office is undeniable; therefore, extended downtime, cyber attacks and other technological woes must be avoided or remediated immediately. Our firm is led by experienced professionals and we maintain industry leading credentials. If you are a healthcare provider in need of an expert managed IT partner, ContactPC is the known and trusted source.
Construction and Contracting IT Services
Our firm provides premier IT support services to the architecture, engineering and construction industries. Our services were designed specifically with the construction industry in mind and are aimed at automating and streamlining IT services and support to enhance the daily operations of your company. We are available to support your business 24 hours per day / 7 days per week / 365 days per year.
Another benefit seen to construction companies when they outsource their construction IT services is decreased overhead and increased productivity. In the construction industry, outsourced IT has been trusted and relied upon due to its ability to standardize processes, reduce risk to the business, improve reliability to the required technology and increase employee productivity.
In addition, professionally managed IT services provide a safety net to support construction companies. Construction companies have increasingly become a target for cyber attacks: over 27% of all companies and 43% of small companies will experience a data breach. Not only is the average global cost of a data breach nearly $4 million, but construction companies have proprietary information that requires protecting, both for the security of the business as well as its employees and clients.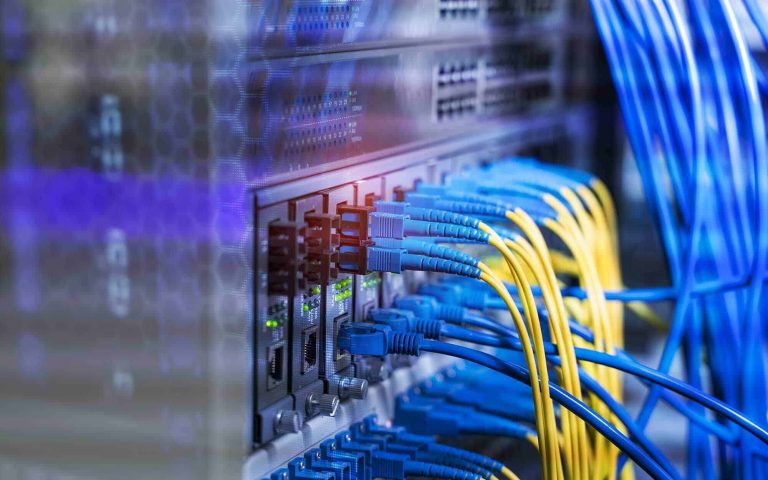 What IT Services are best suited for the construction industry?
Comprehensive IT Assessments
Cybersecurity Assessments
Office 365 Migrations and Licensing
RFP and Purchasing Services
Cloud Strategy Consulting and Migration
Document Management
Paperless Solutions
Secure File Sharing
Mobile Device Management
Help Desk Support
Network Support
Disaster Recovery
IT Professionals Serving the Mid-Market & Small Businesses
Cyber criminals don't discriminate. The bad guys will attack anyone. The days of hiring an "IT Guy" to support your IT needs have come and gone. You need IT professionals with industry leading credentials and customer-centric 24/7/365 support. 
ContactPC works with a diverse mix of organizations. From startups to larger organizations, we improve your IT.
Managed IT Support for Small & Medium-sized business includes the management of computers, servers, networks, and applications for businesses no matter their size.
Our specialists can provide you with the right blend of service and IT support so that you can focus on running your business.
Our small business IT Service Solutions are structured to reliably deliver up-time and reduce technology spending.
Using preventive maintenance, monitoring, and supporting your operation with best-practice management tools we are able to offer this solution for a fixed fee. The result is predictable and reliable performance.
Our support plans are available to businesses with:
An on-premise network for our clients who prefer to retain all of their technical equipment in-house and onsite
Clients with a hybrid network and have a mix of on-premise and hosted solutions
Clients who are completely working in a virtual environment
// Get Started With A Convenient Option
You Choose What's Next For Your IT Support
Denver is home to a booming economy and thousands of growing businesses. At ContactPC, our Denver IT support services equip Colorado companies with powerful technology solutions, the best software on the market, and cybersecurity measures that keep you protected. Whatever your business infrastructure needs to thrive, we're here to provide it.
Fast Help for Busy Schedules
Instant IT Consultation
Speak with our IT experts
Schedule at your convenience
Learn how we can help
Get a fast quote
Zero obligation or pressure
Get A Consultation
Best for Denver IT Services
On-Site IT Consultation
Free in-person consult
Meet our experts
Get a detailed proposal
Zero obligation
For Denver area businesses
Schedule Yours
Learn About Your IT Efficiency
Instant IT Report
Instant free IT report
Learn about your efficiency
Learn about your IT security
Only takes 5 minutes
Get a report emailed to you
Get Your Report
Computer problems driving you crazy but you don't know who you can trust to fix it fast? If so, we can help!
As a prospective customer, we'd like to give you
a 

FREE 27-Point Network Health Check (a $300 Value)

 to:
Diagnose slowness, problems or concerns you may have with your computer network and explain in plain English what your options are for resolving them quickly and inexpensively.
Verify your data backups are working (Note: Tape drives have an average failure rate of 100%; don't wait for a crisis before you discover yours weren't working!)
Look for hidden viruses, spyware, and security loopholes that could allow hackers and viruses to invade your network, corrupt your data and bring your system down.
Review your server logs to uncover developing problems and conflicts that will turn into unexpected down-time.
Answer your questions about upgrades, adding new equipment, remote access, or any other project you have in mind.
There is ZERO cost or obligation to buy anything when you request this service. This is simply our way of giving you a risk-free way to 'sample' our services before having to make a commitment or payment.