Remote IT Services in Denver, CO
Remote IT Services and Support
// IT Support When and Where You Need It
Ready To
Support Your Tech
Your network is down, and you've had your IT tech team working hard on getting it back up for hours to no avail. Instead of calling a technician out and waiting even longer to get your network up and running, you can use our remote IT services to have the problem fixed in a quarter of the time. We can plug-in to your network and machines from afar, making it easier for ContactPC to fix your issue with ease and speed.
We can help you with every service, from remote viral protection to server and desktop support.
We will customize our services to exactly what you need.
We fix all of your issues without you having to hire someone dedicated to what we do for you.
As a part of our support packages, our team is available to you for remote support no matter what.
01
Ready for your team
You'll get remote computer support for your team from a team who actually understands your systems, setup, network and unique issues.
02
Increased efficiencies
No longer will IT issues cloud your day or productivity. With our remote IT services, we can get you back up and running fast.
03
Anytime. Anywhere.
No longer will you have to wait for a tech to visit you on-site. If we can diagnose and repair your issue digitally, we will.
Benefits of
Remote IT Services
We provide enterprise computer support plans in addition to entry-level plans that allow a client with a limited budget to obtain basic support each month for a fixed cost.
All of our computer support plans include computer networking services, ant-virus on all machines, and Technical Account Managers that will install all critical and emergency patches that Microsoft releases. You are always up to date and protected with ContactPC.
Best of all, our computer support plans include the ability of the help desk to have a remote connection to your network. This remote connection allows for service to occur quickly and easily.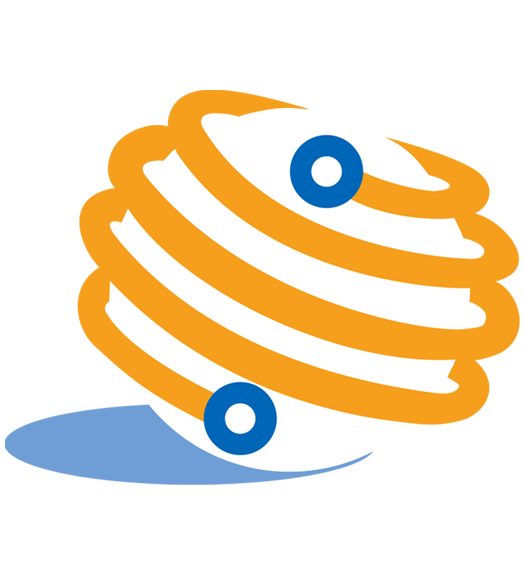 // Get Started With A Convenient Option
You Choose What's Next For Your IT Support
Denver is home to a booming economy and thousands of growing businesses. At ContactPC, our Denver IT support services equip Colorado companies with powerful technology solutions, the best software on the market, and cybersecurity measures that keep you protected. Whatever your business infrastructure needs to thrive, we're here to provide it.
Fast Help for Busy Schedules
Instant IT Consultation
Speak with our IT experts
Schedule at your convenience
Learn how we can help
Get a fast quote
Zero obligation or pressure
Get A Consultation
Best for Denver IT Services
On-Site IT Consultation
Free in-person consult
Meet our experts
Get a detailed proposal
Zero obligation
For Denver area businesses
Schedule Yours
Learn About Your IT Efficiency
Instant IT Report
Instant free IT report
Learn about your efficiency
Learn about your IT security
Only takes 5 minutes
Get a report emailed to you
Get Your Report
// Testimonials
We are Trusted
by Hundreds of Businesses

Ann Whalen Gill
Gill & Ledbetter, LLP
"I'm writing to thank you for the service Troy provided when I had computer problems starting last night. I called after hours and left a voice mail. Troy called me back within 10 minutes to address the problem. We coordinated efforts through several calls until Troy identified an issue that required contacting Proof Point. Rather than attempt that late in the evening, I called a halt for the night. This morning, Troy was on the issue at 8 am. He solved the problems and got my office back up and functioning. His commitment and expertise in solving the problem is greatly appreciated."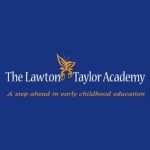 Todd Swank
The Lawton Taylor Academy
"Our IT system was, shall we say, less than optimal before we started using ContactPC. In less than an hour, they had efficiently taken care of issues that had been plaguing us for months. It is clear that they have a holistic understanding of computer systems that allows them to both recommend the right equipment for the job, and easily diagnose and solve challenging problems. In addition to their impressive technical know-how, they always provide prompt and friendly service at a fair price."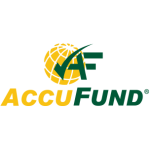 Gordon Holfelder
AccuFund
"As a software development company, I appreciate having Contact PC handle our hardware needs. It allows us to stay focused on our core business. I know I can always trust and rely on their advice."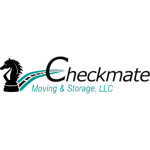 Barrett Miller
Checkmate Moving & Storage
"Contact PC is the very best! They are always prompt with return phone calls, answers to problems, and quotes for work to be done. I have used them for 3 years now and they always meet or exceed my expectations. Highly recommend them."
Computer problems driving you crazy but you don't know who you can trust to fix it fast? If so, we can help!
As a prospective customer, we'd like to give you
a 

FREE 27-Point Network Health Check (a $300 Value)

 to:
Diagnose slowness, problems or concerns you may have with your computer network and explain in plain English what your options are for resolving them quickly and inexpensively.
Verify your data backups are working (Note: Tape drives have an average failure rate of 100%; don't wait for a crisis before you discover yours weren't working!)
Look for hidden viruses, spyware, and security loopholes that could allow hackers and viruses to invade your network, corrupt your data and bring your system down.
Review your server logs to uncover developing problems and conflicts that will turn into unexpected down-time.
Answer your questions about upgrades, adding new equipment, remote access, or any other project you have in mind.
There is ZERO cost or obligation to buy anything when you request this service. This is simply our way of giving you a risk-free way to 'sample' our services before having to make a commitment or payment.